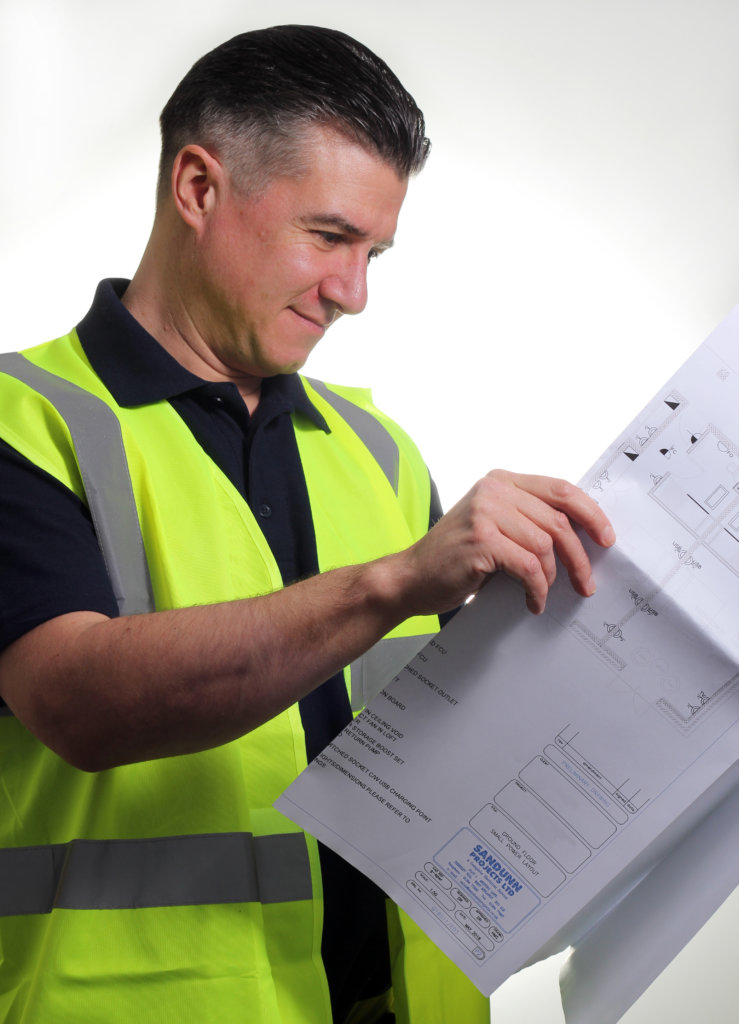 Sandunn Projects Ltd was founded in 1998 in the heart of the Black Country as an electrical contracting company offering design, installation and testing across the whole spectrum of our sector.
From our early days our services have expanded to offer allied trades such as air conditioning, mechanical services, conveyor installation, off loading and positioning of plant together with minor building and decorating works.
Our highly skilled workforce spans four decades and has a wealth of experience.  Our engineers have a dedication to excellence and a pride in what our team collectively delivers.  Our enrolment with the NICEIC , and membership with the ECA, gives our client's confidence that our installations will be in full compliance with the current issue of BS7671.
Partnership with other specialist companies enable the "complete package" to be delivered.  This includes conferencing facilities, security systems, biometrics, generating sets, PV, lightning protection and IT installations.
We invest in our engineers with regular courses keeping them abreast of important health and safety issues, such as asbestos awareness.  Training is maintained to ensure safe working practices are ensured such as IPAF, PASMA, SSSTS, manual handling and a large proportion of our workforce have first aid qualifications.  Our accreditation to CHAS means that our health and safety practices are rigorously scrutinised on an annual basis; and as such our approach to the health and safety of our team and other parties is constantly reviewed.
Geographically we can service our clients across the length and breadth of the United Kingdom.
Being a proactive member of a team is essential to a project being delivered on time, within budget and with the quality that a client both expects and deserves.  The approach is no different to whether we are working for a main contractor or working direct for a client with every level of our team maintaining good constructive communication.
Our approach has meant our client relationship is symbiotic with histories spanning many years and we trust many years to come.
Clients include many established main contractors across the West Midlands and also end users such as the University of Birmingham, Royal Shakespeare Company and the Agricultural and Horticultural Development Board.